£5.00
ea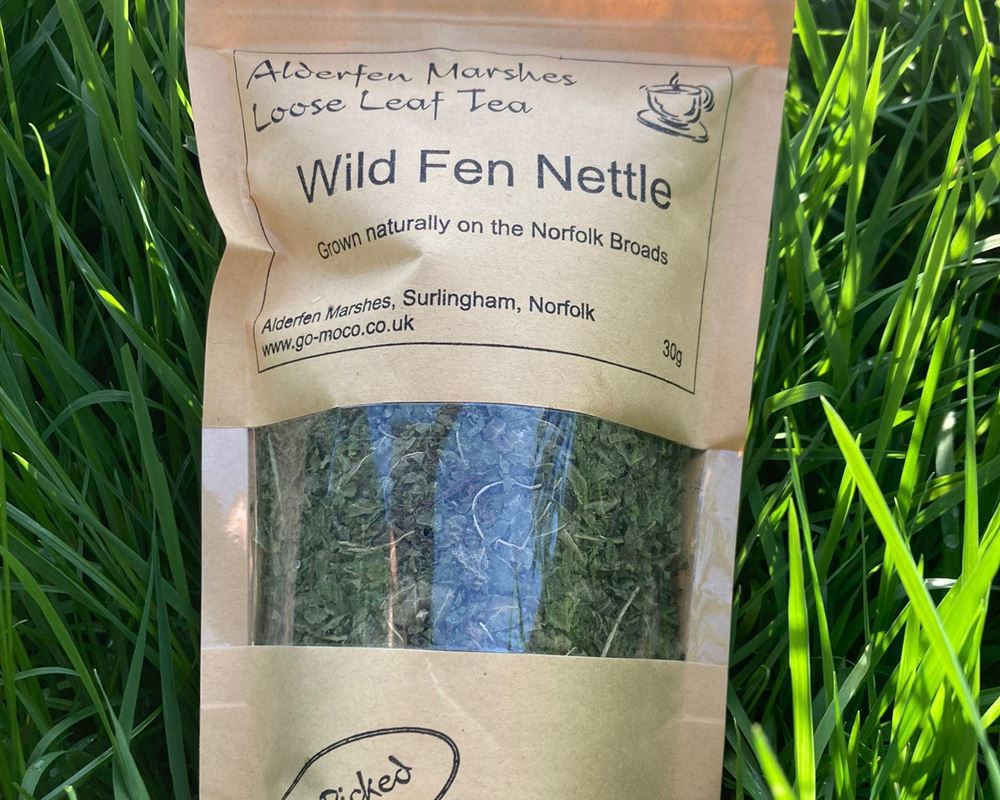 Loose leaf tea made from wild fen nettle growing naturally on the tidal marshes of the Norfolk Broads. Using only the leaves creates a rich, earthy infusion full of natural nettle flavour.
The nettle is hand-cut while the leaves and stems are still fresh with lush growth. Cutting the plants above the lower leaves allows the nettles to regrow through the summer months. This approach forms part of a sustainable cycle on the marshes.
Each 30g pack contains 30 – 35 servings depending on preferred strength.