£5.00
ea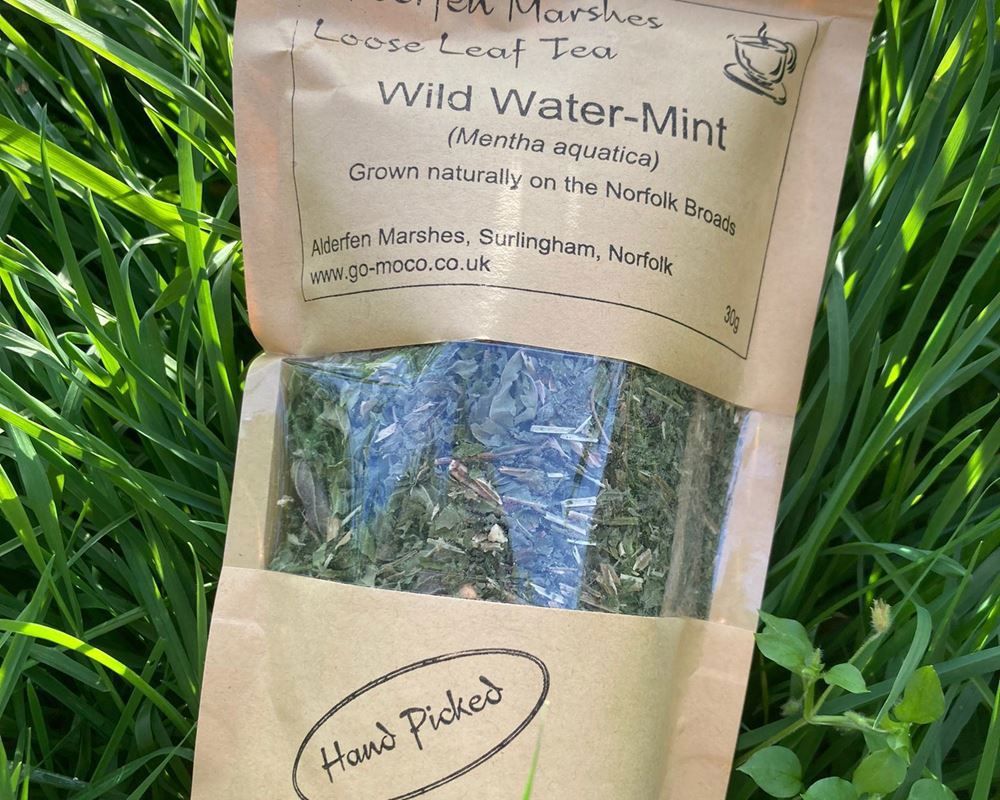 Loose leaf tea made from wild water-mint growing naturally on the tidal marshes of the Norfolk Broads.
Mint stems are hand-picked from the marshes, washed, dried naturally and packed into airtight resealable pouches.
Combining the leaf, stem and flower creates a wonderfully subtle mint infusion full of natural flavour.
The mint is picked after the plants have flowered, providing a valuable food source for bees and other pollinators during the summer months. This approach ensures that the mint forms part of a sustainable cycle on the marshes.
Each 30g pack contains 30 – 35 servings depending on preferred strength.