£3.45
400 g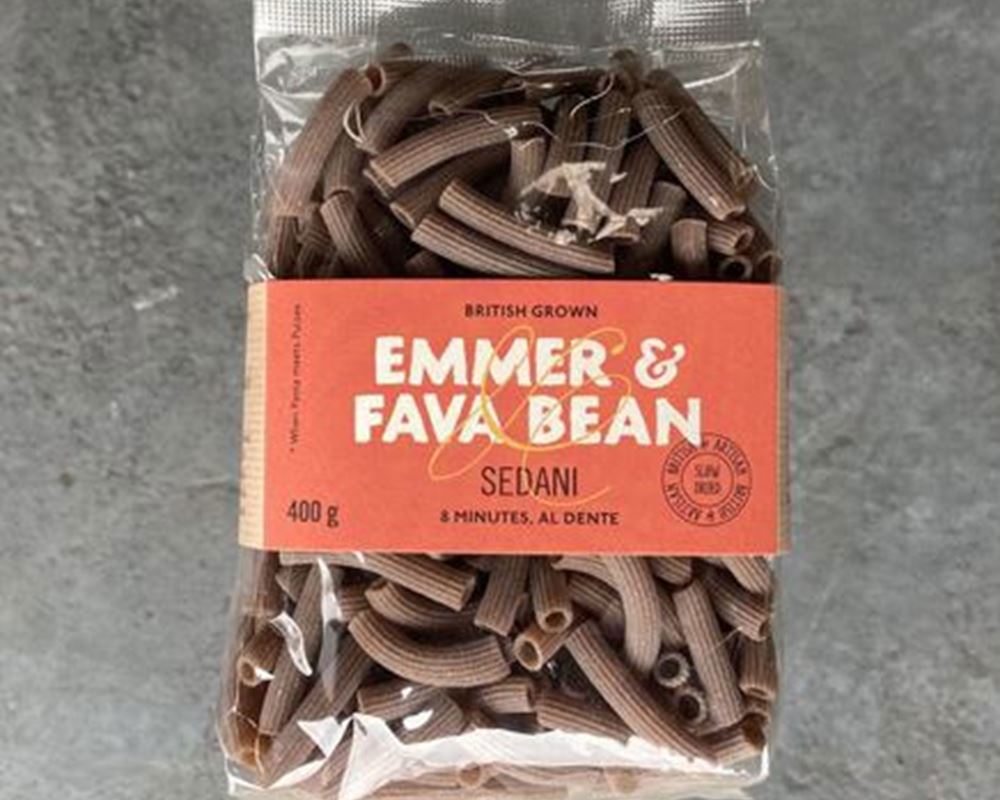 We've sold a range of Pastificio Carleschi's superb pasta for almost a year now, but absolutely delighted to add our brand new Emmer & Fava Bean Sedani, the result of a collaborative project with Giovanni Carleschi.
From an idea hatched on a crop walk at Wakelyns Agroforestry late in the summer of 2020, to a dark, velvety pasta with the flavour of walnuts and spices the following spring.
Pasta made with fava beans and wheat is common across central and southern Italy, where beans grown well and, when blended with cereal flour, bring extra flavour and nutrition to pasta. Such blends were particularly important in years when the wheat harvest was poor.
Pastificio Carleschi make the best pasta we've eaten, using the stone-ground flour of carefully selected British-grown grains. The bronze die pasta is produced and dried at low temperatures to maintain the flavour and nutrition.