£4.00
ea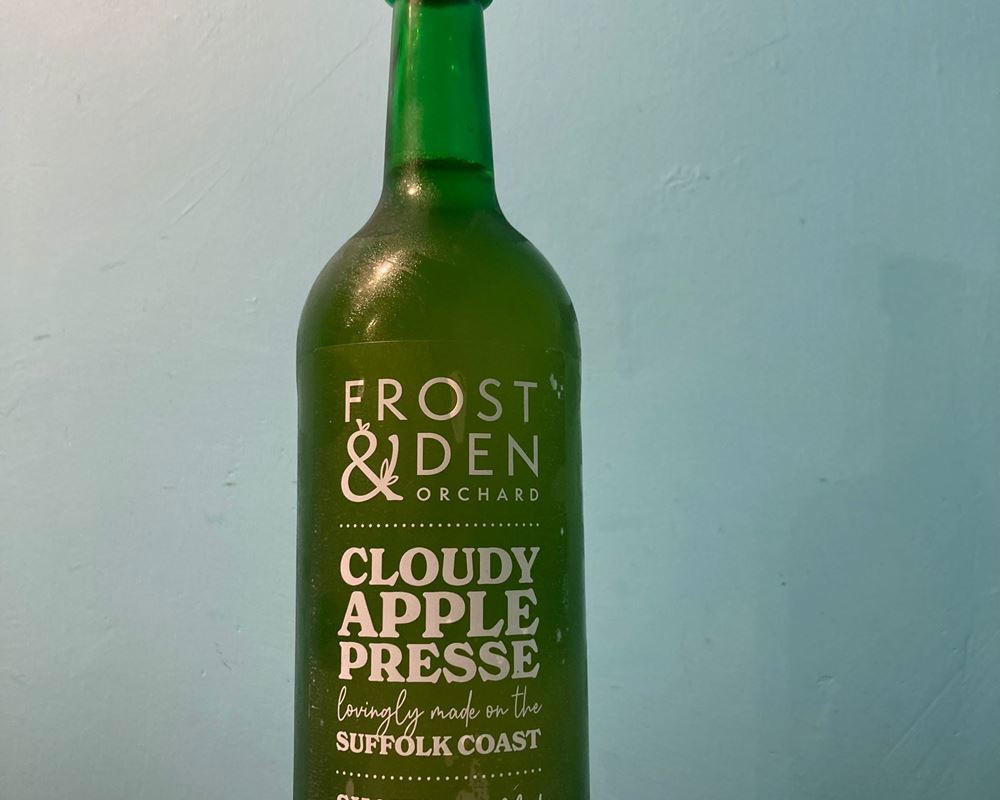 Frost and Den Orchard Cloudy Apple Presse. Lovingly made on the Suffolk Coast, hand-picked and pressed in small batches, this unique blend of apple varieties creates a refreshingly sweet, natural fruit juice rich in antioxidants and free from artificial additives or preservatives.
The apples come from a small family owned orchard, planted 25 years ago. This is the first time the juice is being shared with the market. No chemicals or sprays used in production, beautifully biodiverse.
Use by October 2024. 750ml bottle.